Woodchip
Clearpower supplies high quality, sustainably grown and produced wood chip from our network of nationwide depots. We source our logs from sustainable, local forests; partly from state owned forestry and partly from private forestry.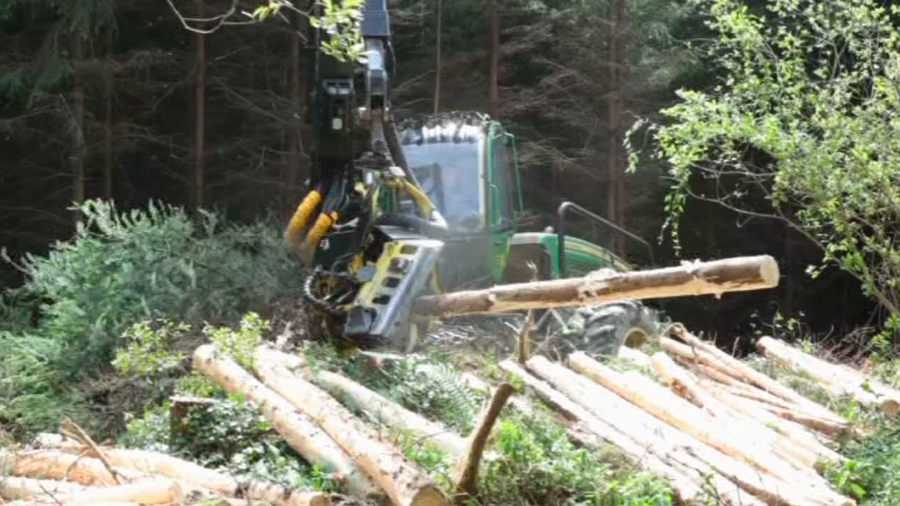 Logs are delivered from the forest to our network of depots around the country where it's seasoned to the required % moisture content (%MC). The logs (usually 3m in length) are stacked in rows to maximize their exposure to drying conditions. Typically the %MC will reduce from 55-60% to required moistures over a 6 to 9 month period. We can produce woodchip to any required specification, with the current market mostly ranging from G100 – G50 and M45 – M30.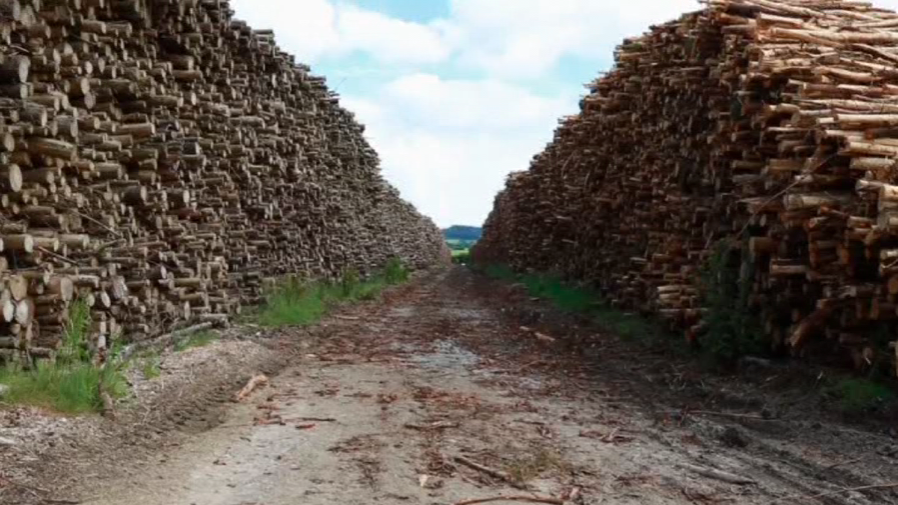 The stacked logs are tested periodically and when the logs reach the required %MC they are chipped by a mobile chipper and transported to large, well ventilated, storage sheds at each depot.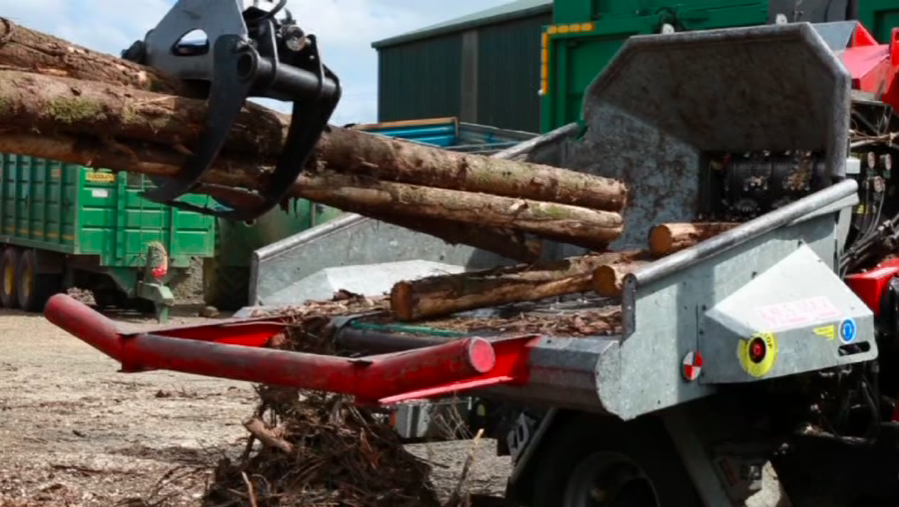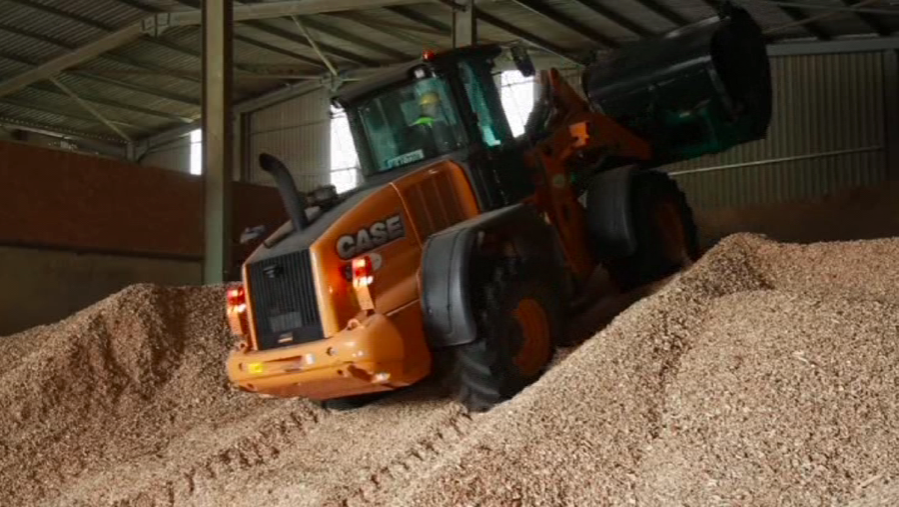 Chip is then delivered directly to the contracted end user via tractor and trailer or walking floor lorry.
Clearpower has been certified by the Wood Fuel Quality Assurance (WFQA) scheme for the production and supply of air dried wood chip. We sell to end users as fuel (tonnes) or as heat (kWh). The former means the end user is responsible for boiler efficiency. The latter means Clearpower assumes responsibility for system performance. It is worth noting that the greater the moisture content of wood chip, the less heat is available from the fuel in the boiler as this moisture absorbs heat before vaporising and passing out the flue. Most boilers are sensitive to moisture content so it is important to check that the fuel being used meets the manufacturer's guidelines.
Wood Pellets
Our ENplus A1 EU standard wood pellets are produced by Balcas and Laois Sawmills. The manufacturing process takes sawdust and compresses it through a dye to produce 6mm diameter wood pellets. We deliver them in bulk direct to customers. Our minimum order for wood pellets is 5 tonnes.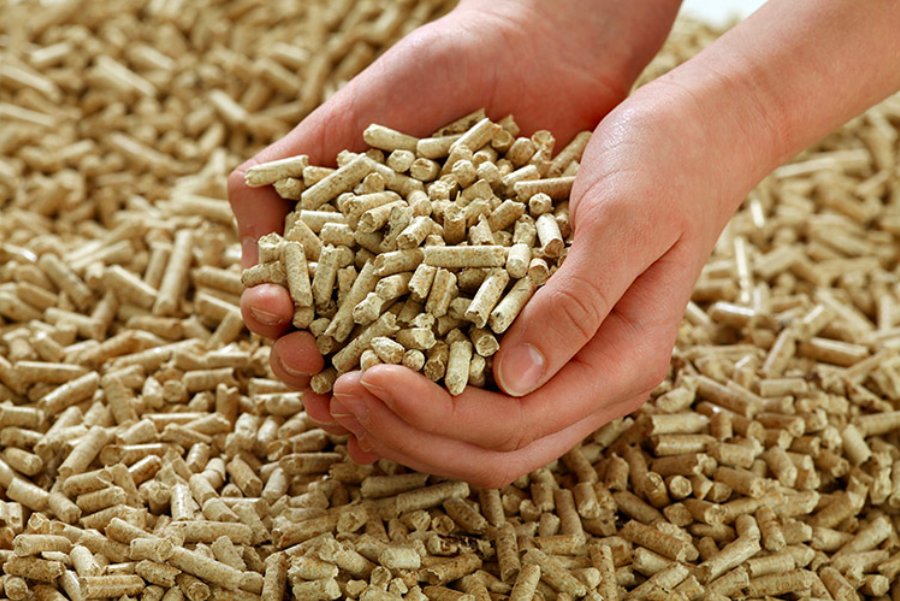 Solid Fuel
In 2016 we commenced production, bagging and distribution of softwood logs for domestic use. Each bag contains Irish grown softwood which has been dried to a moisture content of less than 30%. Our minimum delivery size is 1 pallet, which contains approximately 80 bags of logs. Next year we hope to add a variety of other products such as hardwood, kindling and processed logs.
Other
Clearpower can deliver biomass combustion solutions outside the typical woodchip and wood pellet market. We work closely with end users in designing tailor made solutions for their own specific fuel type and we have also worked with clients to generate a secure supply chain, of a variety of fuel types. We can implement solutions that use recycled wood, straw, miscanthus, willow as well as suitable waste streams.
Call us today on 01 462 5000 to discuss your fuel requirements.